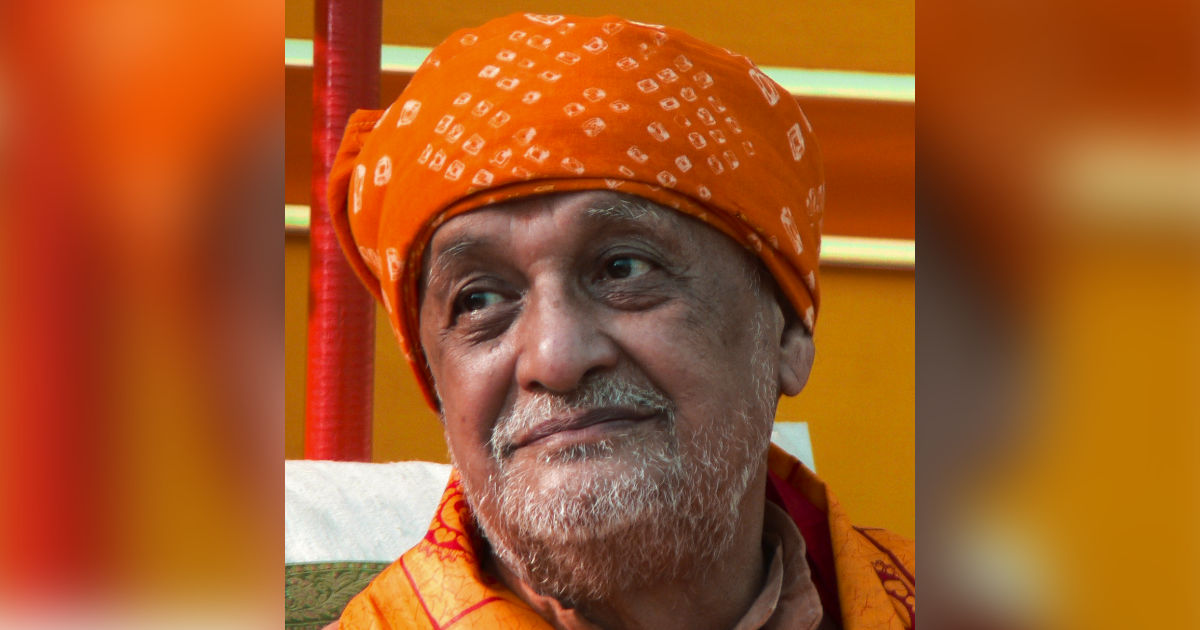 "Another name for God is bliss. No ego, no me, no you, no office. Satyam, Shivam, Sundaram."
Life itself is a yogic sadhana.
Bliss is of two kinds; one is the bliss of worldly pleasures and the other is the bliss of Brahma, Brahmananda, which manifests and awakens from within, or of the self, atmananda. Worldly bliss is the result of external experiences and this bliss which is obtained from worldly objects is perishable and a womb of sorrow.
The bliss that is self-created is eternal and is the gateway to moksha. It is this bliss that is attained when meditation is successful. It is also attained through love. Among all the known sadhanas, prem sadhana or the sadhana of love is the supreme sadhana. Love is an extraordinary phenomenon. Good behavior is its trait, a smile is its pulse. Service to others is the touchstone of love.
Love is in all that you do
The final culmination of love is self-knowledge. The pervading feeling in love is 'Everyone is mine and I am everyone's.' 'Another person's sorrow is my sorrow and another person's joy issa my joy.' If love becomes a spontaneous expression in behavior, it changes the world, it brings joy to the whole garden of life. If there is love in all that you do, in all that you say and in all that you feel and the three become an integral part of your life, only then do you attain Ananda, bliss.
Regularly do some japa, meditation, bhajan and kirtan. Read books that deal with truth, who knows when they will become a part of your thoughts. Study them, understand them and contemplate upon them. The good wishes of saints are perpetually flowing in space. – Swami Satyananda Saraswati—March 4th, 1956. Rishkesh.
The phrase Satyam Shivam Sundaram originated from the Taittiriya Upanishad. It means truth, godliness, and beauty. They are the core values from which the path is paved for the art of living and spiritual elevation for mankind.
Brahmananda means ultimate joy.
Atmananda means bliss of the soul.
Swamiji has shown us the path. It is a dedicated, yogic sadhana which is to be performed. It is within our grasp; all we need is the daily effort.
Love is patient, love is kind. It does not envy, it does not boast, it is not proud, it does not dishonor others, it is not self-seeking, it is not easily angered, it keeps no record of wrongs. – Corinthians 13:4-5.
Be aware and love will guide you.
Aim Hrim Klim