You need not control the higher divine emotions. When you enter into deep meditation, you need not repeat the mantra. Allow the meditation to merge in samadhi. Swami Sivananda speaks a little more about meditation, and then other general topics, in this letter with advice to an aspirant.
For more lectures and kirtans in Swami Sivananda's own voice, please visit www.swami-sivananda.de .
Historical recording of Swami Sivananda, 1887-1963, one of the greatest yoga masters of modern India. To find out more about Swami Sivananda: http://www.sivanandaonline.org, http://my.yoga-vidya.org . Copyright the Divine Life Society .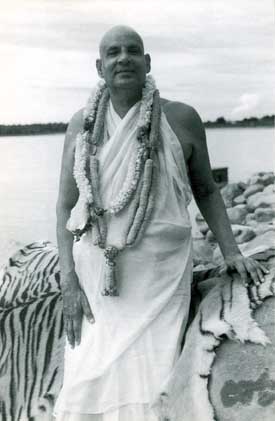 Podcast: Play in new window | Download
Subscribe: RSS