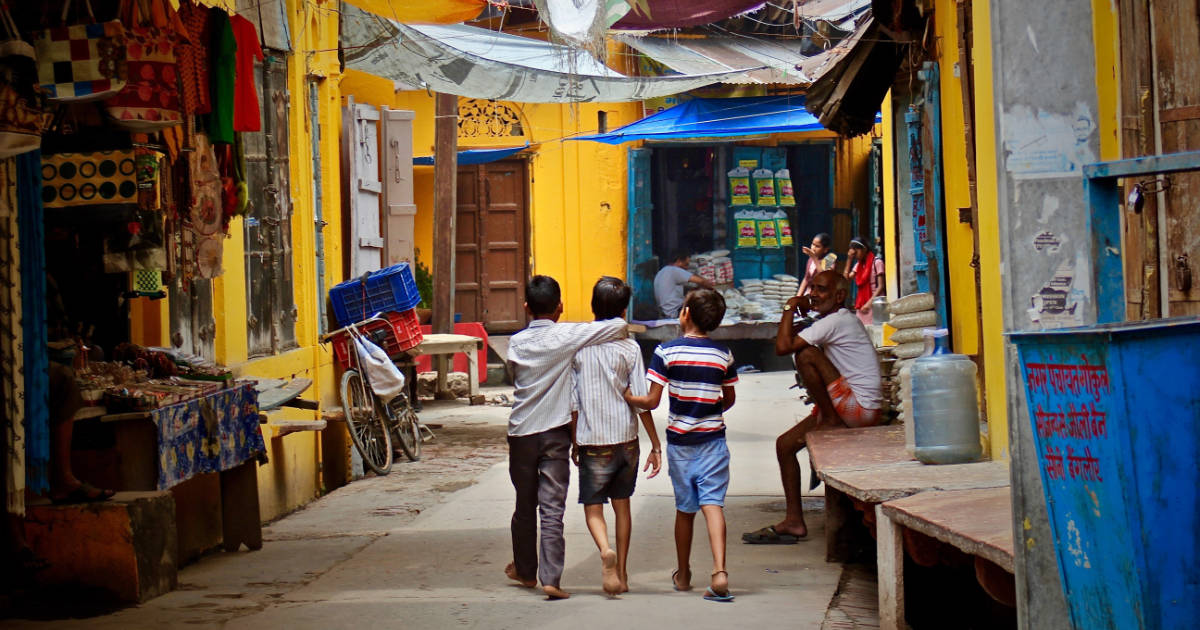 Observation, kindness, and concern are words. They are used freely and frankly. How many of us understand those words and apply them. Look around you and you will see many acts taking place. Do they register or are you so lost in yourself that you ignore everything?
The other day I had gone to the tailor. In Delhi, we have these tailors who work on the pavement and they do odd jobs for us. A small boy came and he took off his tea shirt and asked the tailor to stitch the holes. The tailor is very egalitarian and everyone has to wait their turn. He took the boy's shirt, did the repair work and gave it to him. The boy put on his tea and put his hand in his pocket to pay him. The tailor said no. This tailor is always mending clothes free for many of the kids. He is always smiling and he has plenty of work from paying customers. Every time I go past that way I see some little boy getting his clothes mended. I have observed that people are uniformly kind.
Our fruit and vegetable vendors give the dogs and cats paneer, and milk. In a fruit market, there are monkeys and cows. The monkeys are given mangoes and bananas and the cows are fed vegetables or fruit. When you give the small kids food on the street, note that the little girls always share with their younger siblings. When you observe acts of kindness, there is hope and this hope kindles in our heart the flame of concern and empathy. Awareness is the path to a life of giving and sharing.
Aim Hrim Klim