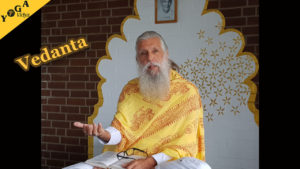 The first of a series of 17 talks on Vedanta by Vedanta Scholar Ira Schepetin, one of the  great Experts on Vedanta. He was the first western disciple of Swami Dayananda and the only western disciple of Swami Satchidanandendra. He focusses especially on the views of Shankaracharya based on his original texts: bhasya on the Bhagavad Gita, bhasya on Brahma Sutras, bhasyas on the 10 main Upanishads and Upadesha Sahasri.
These talks were given in August 2019 in the Yoga Vidya Ashram in Bad Meinberg in Germany. The talks are based on the Bhasya of Shankaracharya on the Bhagavad Gita. Mainly chapter 13. It is an extraordinary opportunity to learn the original views of Shankaracharya.
In this first talk the subject is: Introduction. Definitions. One without a second. You are sat chid ananda. The witness.
More Vedanta Seminars you will find here.
More on Vedanta you will find here.
English Community, Blog, Seminars you will find here.

Podcast: Play in new window | Download
Subscribe: RSS