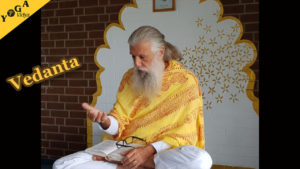 Explanantion of the shloka Brahmanandam paramasukhadam. Shankaracharyas critique of other schools of thought. Knowledge as the solution to remove ignorance. 3 types of ignorance: 1. not knowing as the root. 2. Misconception. Adhyāsa. Superimposition. 3. Doubt. Ancient vedantic position. Five fundamentals of Vedānta: 1. The witness 2. Nature of ignorance 3. Difference between doing something and knowing something 4. Absolute and relative perspective 5. Method of Vedānta.
More Vedanta Seminars you will find here.
More on Vedanta you will find here.
English Community, Blog, Seminars you will find here.

Podcast: Play in new window | Download
Subscribe: RSS