One achieves devotion through Satsang. Satsang builds a devotion habit. Make the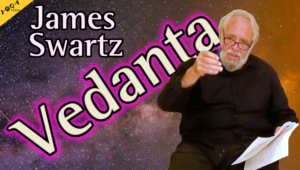 worship of god a habit.
Verse 38: However, the primary method by which one develops devotion is association with great souls, that means a free person of the vedic tradition. Teacher who was taught properly. The teaching sets you free not the teacher.
Verse 39: Contact with great souls is rare, difficult to understand and infallible. The reason is that qualified students are rare. Great souls: you see the self in a person pretending to be a person. Great souls transform your life. The effects of meeting great souls are infallible. The spirit of renunciation is the essence.
Verse 40: The association of great souls can be obtained, but only by the grace of the Lord. Don't seek them. Isvara will supply a great soul when you are ready. Many schools are knowledge averse.
Verse 41: There is no difference between the Lord's grace and the great souls that manifest it.
Verses 42-43: Strive only for God's grace. By all means, renounce all relationships with ignorant, negative, selfcentered individuals.
More: Vedanta Seminars.
More on: Vedanta.
Learn more about: Yoga Vidya.
You can sign up for: our online seminars.
You can also support us by: donating.

Podcast: Play in new window | Download
Subscribe: RSS